KOZAZA's Guesthouse in Seoul #2. 10 Guesthouse
---
KOZAZA introduce a guesthouse in Gongdeok, Seoul-
where has very good transport system with metro line 5,6, airport line, Gyeongeui Jungang line and many buses are come by.

10 Guesthouse is located right next to exit 10 of Gongdeok station so it is easy to go anywhere in Seoul such as Hongdae, Itaewon, Gwanghwamun, Dongdaemun.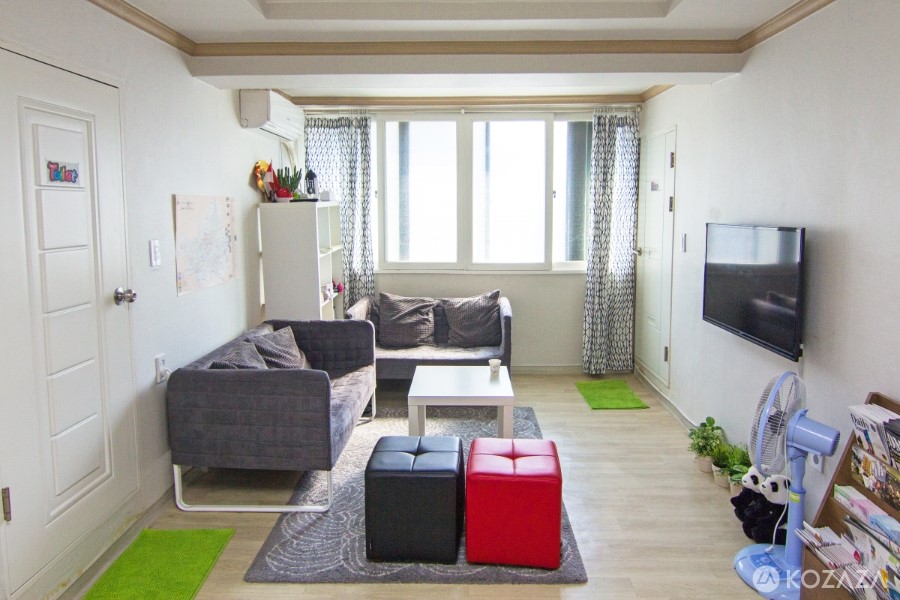 Meet other travellers at living room of 10 Guesthouse!
There is a kitchen and a table to eat.
You can have a breakfast here too.
A clean dormitory of 10 Guesthouse.
If you are looking for the accommodation with small budget but good location, 10 Guesthouse might suitable for you 🙂
Also, you can have a private room at 10 Guesthouse.
KOZAZA provides the accommodations in Korea with the cheapest price, not only Hanokstay but also guesthouses.
If you are interested in 10 Guesthouse, click the link below 🙂
Stay Home in Korea